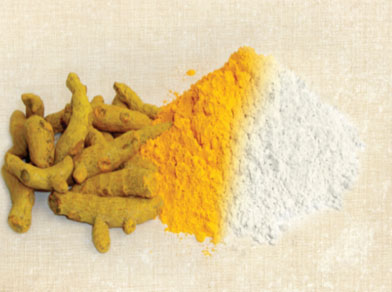 Colourless Turmeric antioxidant: Curcumin C3 Reduct®. EFSA approved novel food
Sabinsa has obtained Novel Food approval from the European Food Safety Authority (EFSA) for Curcumin C3 Reduct®, which contains the curcuminoid metabolites Tetrahydrocurcuminoids (THCs).
C3 Reduct overcomes the bioavailability limitation of the parent curcuminoids in the most functional way. The extensive metabolism of curcuminoids has resulted in the rapid proliferation of many commercial curcuminoid products in the market, often with unsubstantiated or hyperbolic claims of enhanced bioavailability.
It has been generally believed that limited systemic bioavailability of curcuminoids might limit the realization of the full potential of curcumin. The knowledge that curcuminoids metabolize readily, especially to the reduced forms – THCs – which confer essentially the same benefits of the parent curcuminoids, propelled Sabinsa to explore these reductive metabolites in greater depth.
Another differentiating factor of curcumin C3 reduct® is that is colourless.
• *Source : Sabinsa
• *These statements have not been evaluated by the EFSA. This product is not intended to diagnose, treat, cure, mitigate or prevent any disease.